Many use cases are currently being designed, so check back regularly to find the one that's right for you!
Use case
Whatever your industry, role or sector of activity, we'll make it easy for YOU, and then we'll make it easy for your organization.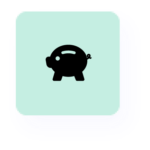 Elemate for #Quality
The term QHSE encompasses many different activities and specificities: but there is at least one thing in common! Your business requires a certain amount of formalism to function properly, and this is often perceived as a barrier to adoption.
Elemate can help..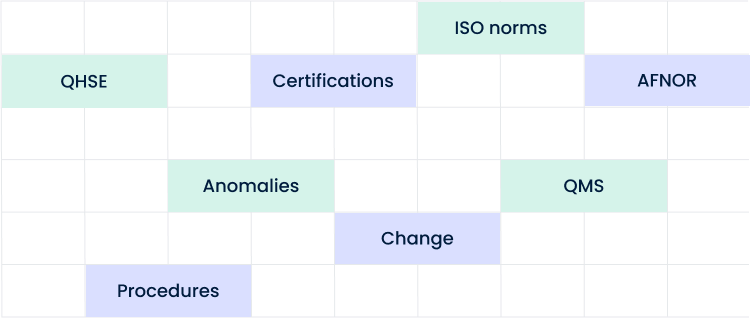 Among commonly encountered problems

Painful audits
How can you lighten the load of recurring audits and devote more energy to improvement plans?

Unpopular Quality
Quality is one of the major pillars of an organisation's success, so how can we 'gently' put it back at the heart of our businesses and enhance its value?

Cumbersome documentation
All too often, the word Quality conjures up images of dusty 50-page procedures... And yet it's only a short step to getting rid of this image!

Low business commitment
It's not always easy to create a strong link between the field and Quality requirements. Taken up with day-to-day business, everyone works in silos until it's time to face up to an obligation.
So why are your peers switching to Elemate?
Promoting a process-based approach
Compliance with processes is fundamental to Quality management. Elemate can simplify the formalisation of these processes by natively integrating the quality prism. Our building blocks help you to co-construct a harmonised and usable repository.

"We took advantage of a new certification to effectively square up the corresponding business processes".
Sarah, Quality Manager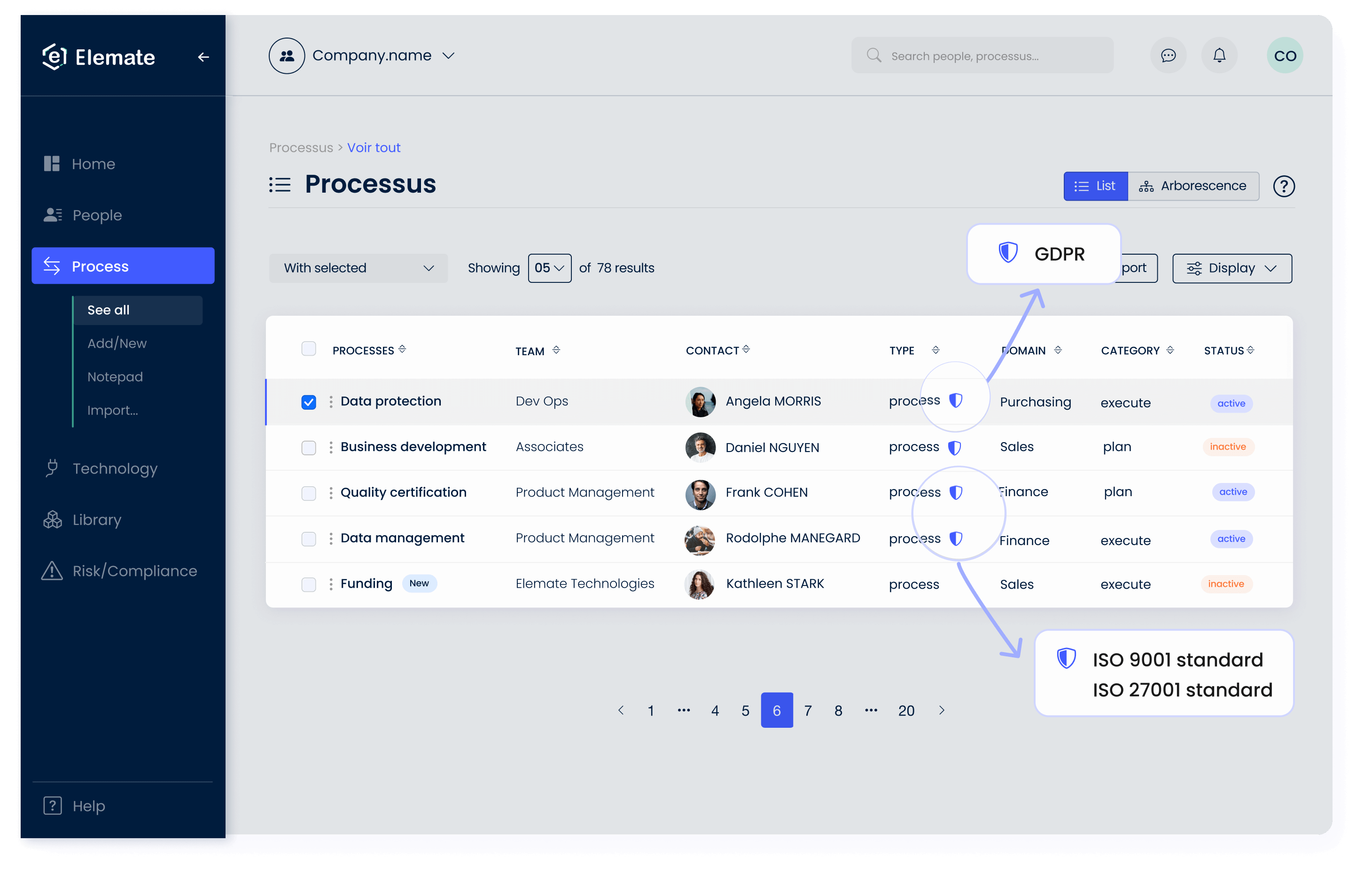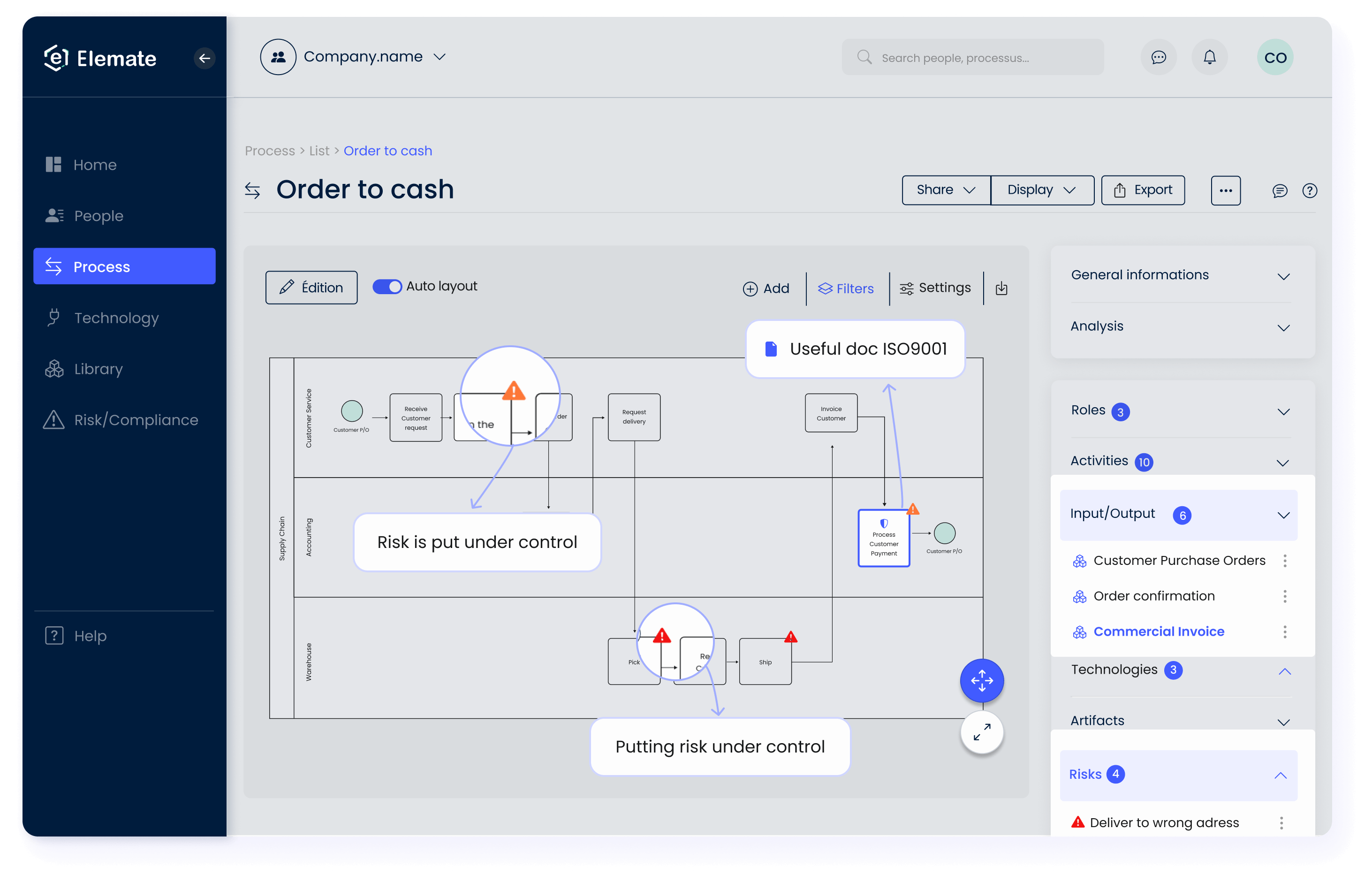 Action plans, continuous improvement and building the QMS are all challenges that Elemate wants to make easier. How ? By providing visibility and (on-screen) context on the projects undertaken, everyone will be able to make a deeper commitment.
Communicate, raise awareness
Elemate provides the automation and visuals that will enable you to link business processes and Quality requirements: everyone will be able to understand, apply and control their own scope on a daily basis, while sticking to the overall roadmap.

"With Production teams, we now regularly discuss the Elemate visuals to align our respective constraints".
Sarah, Quality Manager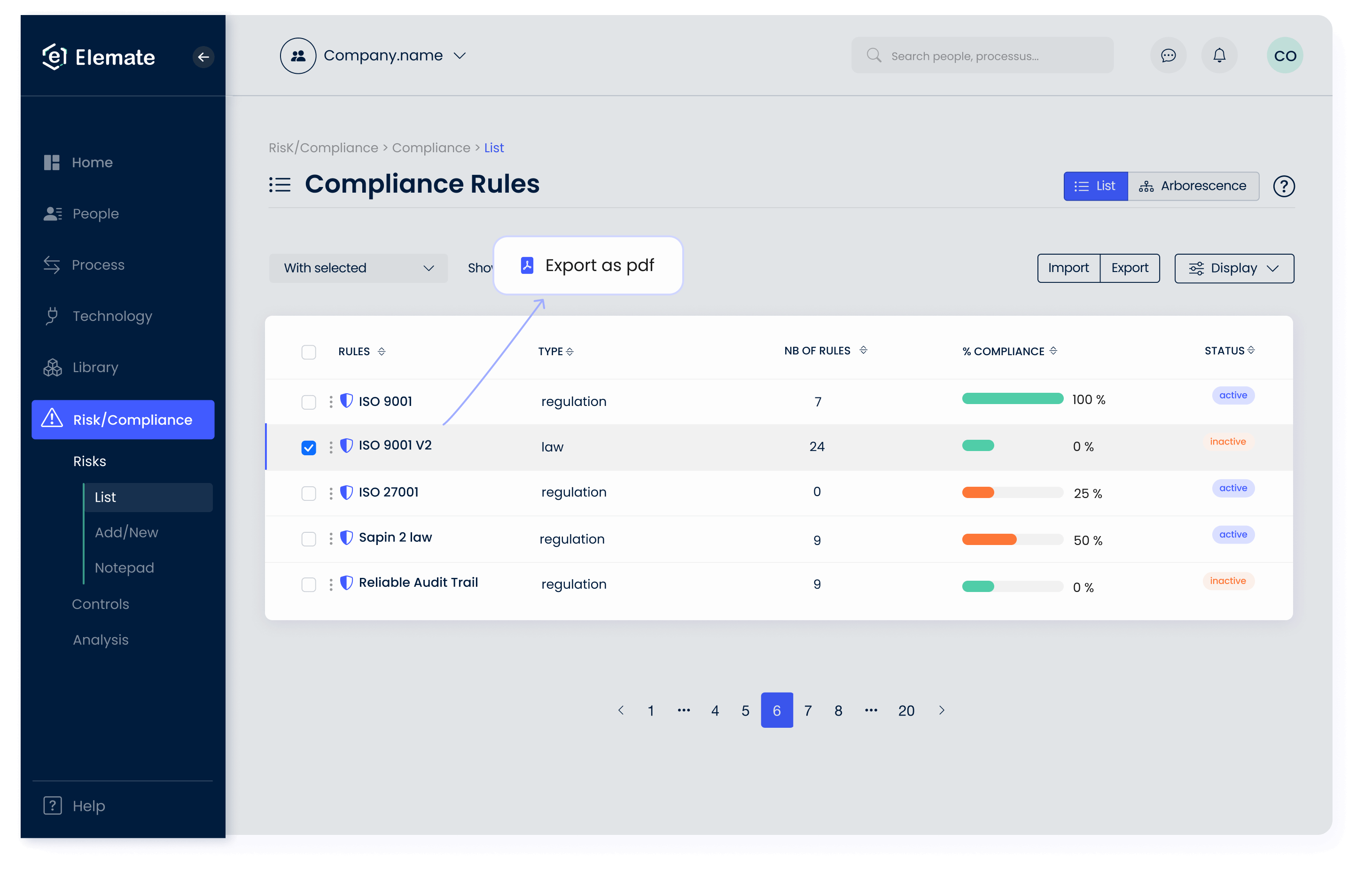 A new norm to comply with ?
New role created and everything still needs to be put in place?
Is your quality audit primarily an organisational audit?
Need to harmonise between subsidiaries?
Any other questions in mind?
Let's talk about it and decide whether Elemate is the right fit for your specific situation
Let's have a chat !